The Dolton Montane is a two-door pickup truck vehicle in APB.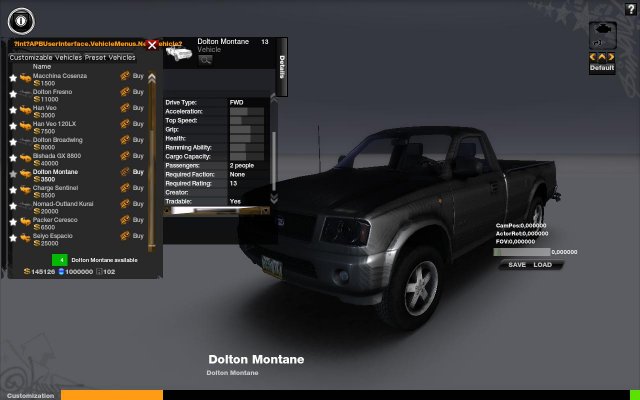 English:
Cargo Space: 10
With average stats across the board, aside from personal taste, there are very few reasons to get this vehicle. The patriot T-25, while somewhat more expensive, is far superior statistically, and seats four. Quite possibly the only redeeming quality of this vehicle is it's extremely low price and decent cargo capacity.
French:
Espace de chargement: 10
Avec stats moyennes à travers le conseil d'administration, en dehors de goût personnel, il ya très peu de raisons pour obtenir ce véhicule. Le patriote T-25, tandis que un peu plus cher, est de loin supérieure statistiquement, et quatre sièges. Très probablement la seule qualité rédemptrice de ce véhicule, c'est qu'il est très bas prix, et la capacité de chargement décent.